Sunkenland is a post-apocalyptic survival game set in a world where most of the Earth is covered in water. Players must explore sunken cities, scavenge for resources, and build bases to survive. The game features a variety of gameplay mechanics, including:
Diving: Explore the depths of the ocean to find resources, artifacts, and lost technologies.
Base building: Construct your own base to protect yourself from the dangers of the water world.
Base defense: Defend your base from raiders, pirates, and mutants.
Crafting: Build tools, weapons, and vehicles to help you survive.
Survival: Gather food, water, and other resources to stay alive.
Vehicles: Travel the water world using a variety of vehicles, including boats, jetskis, and helicopters.
Fighting: Battle enemies using melee weapons, firearms, and explosives.
Trading: Trade with other survivors to acquire supplies and resources.
Co-op: Play with friends to explore the world and survive together.
Sunkenland is a challenging and rewarding game that offers a unique survival experience. Players must use their ingenuity and skills to survive in a hostile environment. The game is currently in Early Access, but it has received positive reviews from players.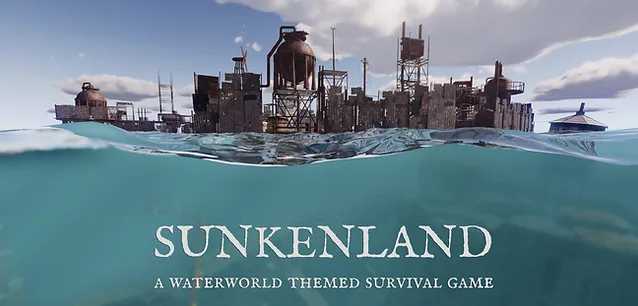 Sunkenland SYSTEM REQUIREMENTS
MINIMUM:
OS: Windows 7
Processor: Intel Dual-Core 2.4 GHz
Memory: 4 GB RAM
Graphics: NVIDIA GeForce 8800GT
RECOMMENDED:
OS: Windows 7
Processor: Quad Core Processor
Memory: 8 GB RAM
Graphics: NVIDIA GeForce GTX 560
Sunkenland Items
Sunkenland Tips & Tricks Beginners Guide
Is Sunkenland Available on Xbox, Ps4, Ps5 & Switch ?
Best Location for Base Day 1 Sunkenland
Tips To Hunt and Kill Sharks in Sunkenland
Fish Hunting Guide for Beginners