If you are looking for How To Buy New Traps In Meet Your Maker. Then Here's your step-by-step How To Buy New Traps In Meet Your Maker guide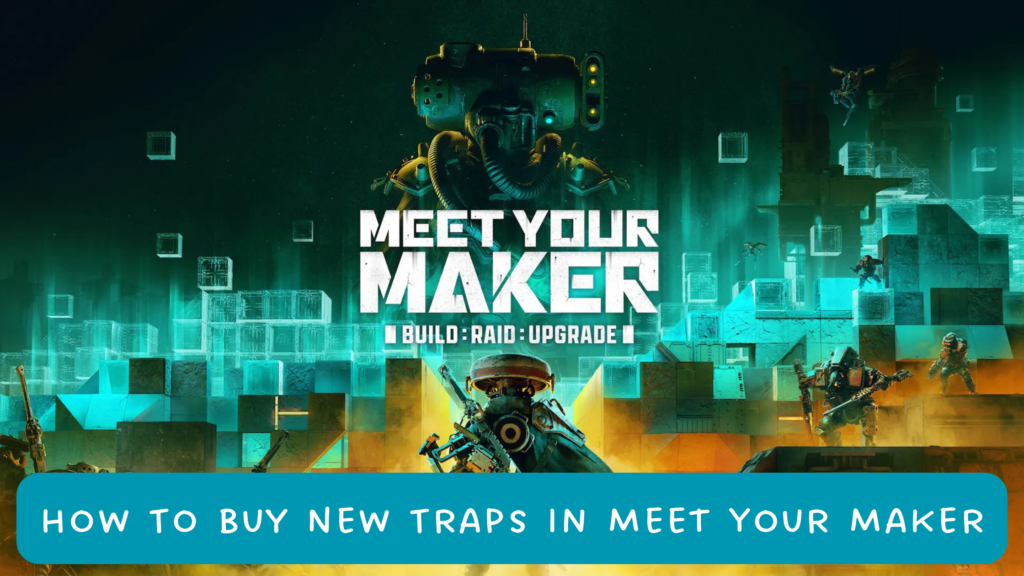 Right now, Meet Your Maker is making noises in Steam stores, gaming communities and all over the internet. if you are also playing The Meet Your Maker then you may need some guidance or tutorials to understand the basic fundamentals of the meet your maker game.
At first, Meet Your Maker seems a bit complex and difficult but you will follow the flow once you understand the basic mechanism of the game. We will provide you with different guides, tutorials and information about Meet Your Maker but in this post we are going to discuss How To Buy New Traps In Meet Your Maker.
How To Get New Traps In Meet Your Maker
We have been talking about the raids and successful raids. we have covered plenty of stuff like the best weapons, base activation, Harvester path and many more stuff. We know our primary objective is to complete a successful raid so we can get new weapons and stuff.
But there is one more thing called outpost Defence. we need to build an outpost and protect it from raids. There is only one thing that can cover and protect the outpost is called TRAP. So, in this post, we are going to explain everything about Traps.
If you don't know then let me clear that you need to buy TRAPS in the Meet Your Maker game. You can buy traps with in-game currency and that currency can be earned through raiding outposts and building your own solid and powerful outpost. There is NPC Trap Advisor Prota at your Sanctuary. You can buy new traps from her.
Once you have received the Traps from her. now you need to build the best solid and astonishing base. You need to make a complicated outpost and install the guards and traps with proper planning. Your main objective in this mode is to prevent Raider from stealing the GenMat.
That's all about the How To Buy New Traps In Meet Your Maker. If you like this guide you can check out our other guides on Meet Your Maker the Wilds as well.  But if you haven't already made a base then you should start right away and activate your outpost. Remember, You should know the technique to How To Change the Harvester Path In Meet Your Maker to increase the level of  Prestige In Meet Your Maker to secure and steal the GenMat.