If you are looking for How To Prestige In Meet Your Maker. Then Here's your step-by-step How To Prestige In Meet Your Maker guide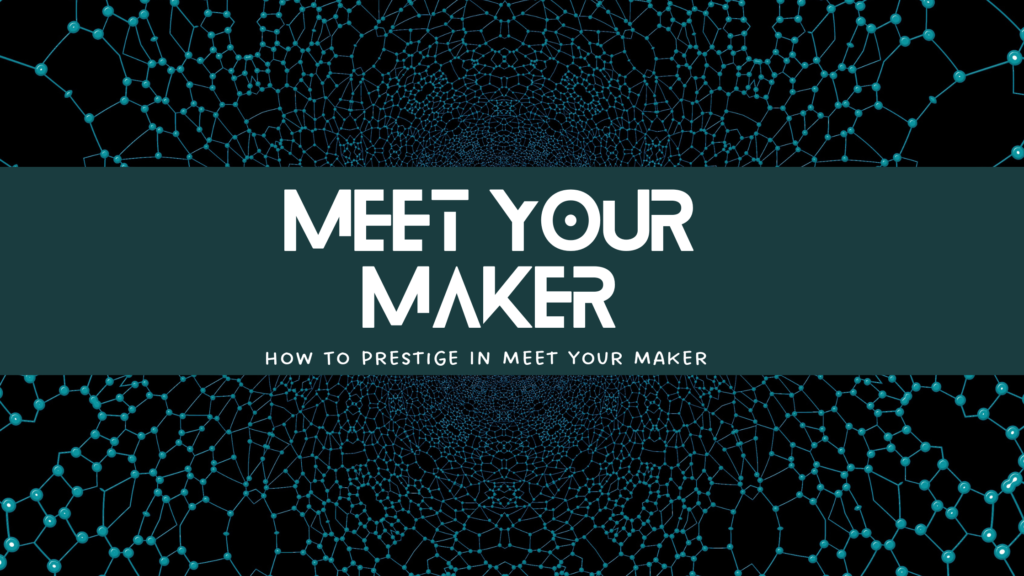 Right now, Meet Your Maker is making noises in Steam stores, gaming communities and all over the internet. if you are also playing The Meet Your Maker then you may need some guidance or tutorials to understand the basic fundamentals of the meet your maker game.
At first, Meet Your Maker seems a bit complex and difficult but you will follow the flow once you understand the basic mechanism of the game. We will provide you with different guides, tutorials and information about Meet Your Maker but in this post we are going to discuss How To Prestige In Meet Your Maker.
How Does Prestige Work in Meet Your Maker
There are basically two modes in the Meet Your Maker game. First is very simple and clear, You will be playing as Raider and your main objective would be to conquer various bases. On the other side of the mode, You will be playing as a builder where you build an outposts lair for other players so they can raid and win it.
And here is the catch, You need to create a powerful and strong outpost lair so it can kill more and more players. Prestige is a tier based on the success of your Outpost. You will see the objective and Prestige guide on the Prestige info. You need to kill more and more players to obtain more Prestige Points which helps in leveling up the Prestige Level.
Follow the Prestige Guidelines to see if you are getting out of stock with GenMat (Genetic Material). if you are out of GenMat then you need to increase the Prestige level by killing more layers. or you can buy it directly with in-game currency.
How to Prestige In Meet Your Maker
Select the map and go into the build mode.
Then, press Escape and select the Prestige tab.
Pay & increase your Prestige level.
Best way to Increase the Prestige Level in Meet Your Maker.
Create a Map.
Alright, Create a strategic Map.
Make A Plan, Create a Secure Path, Drop Traps, and Insert Guards that can kill players.
Obtain free prestige points on every kill for free.
That's all about Meet Your Maker Codes In Dead By Daylight 2023. If you like this guide you can check out our other guides on Meet Your Maker the Wilds as well.