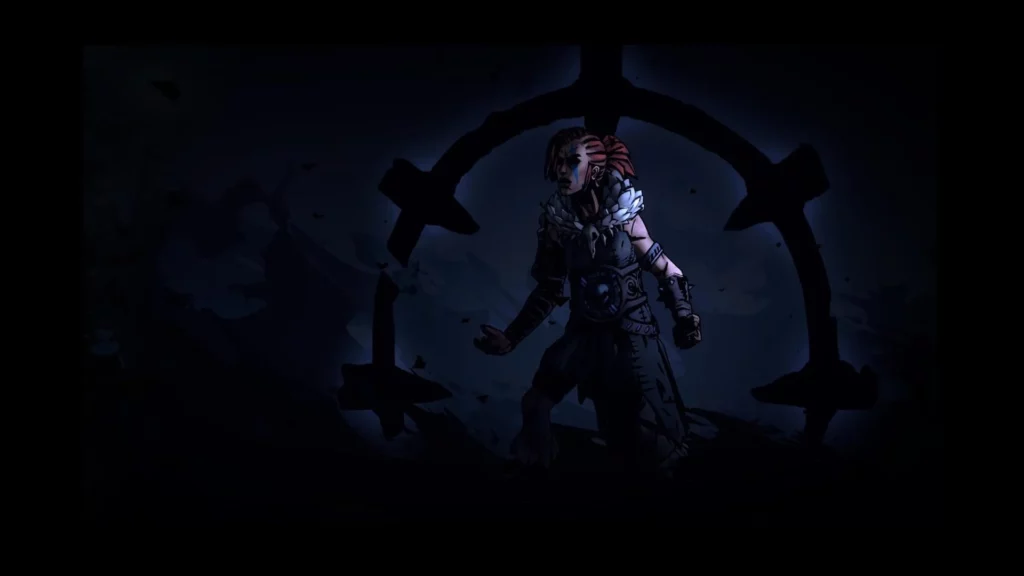 The Hellion is a powerful frontline in Darkest Dungeon 2. She has high HP and damage output, and her skills can be used to deal damage to both the front and back rows. She is a versatile hero who can be used in a variety of party compositions.
The Hellion is a female hero with a muscular build and a scarred face. She is a skilled fighter who is not afraid to get her hands dirty. She is a member of the Cove faction, and her ancestor was a sailor who was shipwrecked on the coast of the Cove.
The Hellion's skills are all focused on dealing with damage. She has a variety of attacks that can target both the front and back rows, and she can also inflict bleed and stun effects. Her skills are all relatively powerful, and she can deal a significant amount of damage to enemies.
Best Skills for Hellion Build
Hellion has a number of powerful skills, but some of her best include:
Toe To Toe
Howling End
Raucous Revelry
Adrenaline Rush
If It Bleeds
Wicked Hack: A basic attack that deals damage to the front row.
Iron Swan: A powerful attack that deals damage to the back row.
If It Bleeds: An attack that deals damage to the front row and inflicts bleed.
Bloodlust: A self-buff that increases the Hellion's damage output.
Toe to Toe: A move that repositions the Hellion to the front row and grants her a damage bonus.
Howling End: A powerful attack that deals damage to the front and back rows. (Top Notch)
Raucous Revelry: Heals the entire squad and reduces the stress level.
Toe to Toe works well with the Howling end movement thing. Rush can remove the buff and heals Hellion with a good amount of numbers.
Note:- This needs work like a wounded lion in the jungle. She becomes an absolute beast if she gets injured in battle. She deals much damage with injury.
Best Path for Hellion Build
In Darkest Dungeon 2, There is no path available to any hero at the start of the game. But there will be an option to obtain a path once you invest in The Living City. You can consider a path like an upgrade for a character. There are basically 3 paths in the game for every hero and of course, each path has a different impact and outcome on the character, build and entire progress of the unit.
Like all other units in the game, There are 3 unique paths available for Hellion:-
Ravager: A path that focuses on tanking damage as it adds lots of HP to Hellion
Carcass: A path that sacrifices a lot more damage and increases and makes a powerful shield.
Berserker: Perhaps the best path for Hellion. it decreased around 20% of HP and buff bleed damage by 33% with an extra 10% crit rate to all bleed damage in the game. hellion works best and does massive damage at low health so Berseker is simply a win-win path for Hellion.
Best Trinkets for Hellion Build
In Darkest Dungeon 2, Each hero has 3 Unique Trinkets exclusively available to them only like Paths. Each Trinket has a different impact and outcome on the character, build and entire progress of the unit.
There are a number of trinkets that can be beneficial to Hellion. Some of her best trinkets include:
There are 3 unique trinkets available for Hellion Bloodied Branch, Rotten Tomato & Empty Stein. all of them can work and seems viable for Hellion. But Bloodied Branch and Thrilling Tablet provide so much to Hellion. if she lands a crit then it will activate passive from both trinkets which stack up the Bleed and increases the damage furthermore around 70% more damage.
Bloodied Branch and Thrilling Tablet have drawbacks and force penalties on the wearer at Rank 4 but Hellion is safe on that because we will never reach Rank 4 in this Hellion Build.
Best Combat Item for Hellion Build
There are various Combat items available in the market Dungeons 2. These combat items provide buffs, remove debuff from character, and help the team with different utilities like damage increase, healing and other support-oriented stuff. There is a long list of combat items with different consumable tags. we will provide an in-depth guide about combat items in Darkest DUNGEON 2.
Hellion can use a variety of combat items, but some of her best include:
Holy Water:- One and only combat item for Hellion. You will play with her at very low HP all the time. She can get one shot any time and will be facing a lot more elemental damage. She is a very risky but rewarding character to play. She can deal massive damage and can remove and clear the screen in the blink of an eye but she can also get destroyed in no time. So, for this reason, she always needs Holy Water in her belt for safe runs.
Hellion is all about dealing damage and staying safe in the back and front if you wish to get the best out of her. So, without a second thought, Holy Water is the best pick for Holy Water in the entire game
Conclusion
So, this is all about our Hellion Build Guide in darkest dungeon 2. so if you are still looking for other Darket Dungeion 2 Guides then you can visit our Darkest Dungeon 2 category.
Don't forget to drop your opinion in the comment section, You are always for any suggestions, feedback and critical criticism for better and the best information and guide on darkest dungeon 2.
Hellion is a powerful and versatile hero who can be used to great effect in a variety of different scenarios. if you wish to know about the grave robber and Plague Doctor