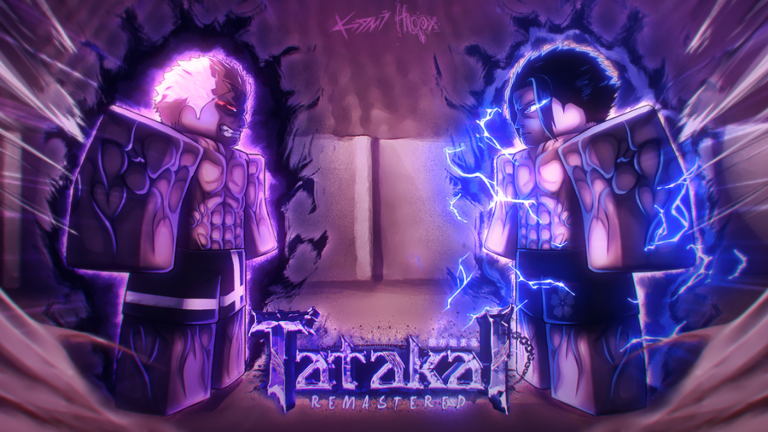 Tatakai Remastered is a popular game on Roblox, developed by the Tatakai Association. In this game you are going to be a fearless fighter who engages with many people and executes lots of battle moves all the time. You will face lots of enemies during your journey. There is no friend and you meet only and only enemies.
So, for that, you have to train your body and gain and develop new power skill skills and abilities. You will acquire new fighting styles and master the combat system during your journey. but all these things are not a piece of cake to obtain. You may need to explore a lot, fight a lot, and grind a lot to achieve your goal to become an ultimate fighter and warrior in Tatakai remastered.
Along with all the above information, in case if you need and wish to obtain some free in-game items, currency and spin then we have covered you with an amazing Tatakai remastered codes guide. You will get free spins, new items, abilities, perks etc if you hit the button with your lucky charm.
Note:- There is n guarantee when you spin, It's all about luck and luck only.
There are a few things to do before receiving and redeeming the code in the game but don't worry, we will explain everything in detail about the procedure to redeem Tatakai Remastered Codes.
Working Tatakai Remastered Codes 2023 May Update
Active codes:
!code 2kLikes! – 50 spins (new!)
!code ClanRates! – 150 cash and ten spins
!code RELEASE! – 150 cash and 69 spins
!code BugFixes! – 150 cash and 30 spins
How To Get More Tatakai Remastered Codes
There are plenty of blogs and websites are there who provide Roblox codes on a daily basis. You can easily search on Google and will get lots of websites related to Tatakai Remastered Codes and most of them are 100% legit and genuine.
Still, we also provide Tatakai Remastered Codes on a regular basis. So, you can bookmark this page with Ctrl+D and keep checking our page on a regular basis. we always update the codes list whenever developers drop a new one for the players. if you want to keep yourself updated with developers for news, new codes, updates, guides etc then you can join the official Discord Tatakai Remastered Codes
 if you are looking for Venture Tale Codes, Titan Warfare Codes, Blox Fruits Codes, Project Slayers Codes and Shindo Life Codes then you can visit our Roblox Code page to access them in one place.
Please let us know if you get any new working code from an official source. So we can share them with our users too.
Follow us For Informative Blogs about Games, Technology, Superstitions, Dreams, Digital Marketing, and many more. Share this article on social media if you found this helpful.