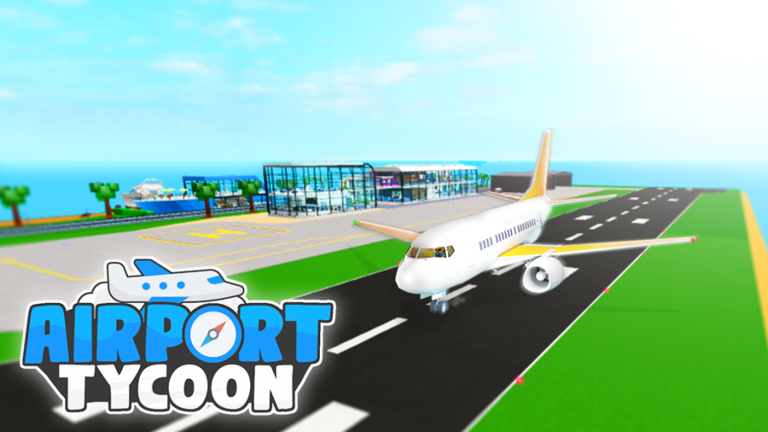 Airport Tycoon is a tycoon game developed by Fat Whale Games. It was released on Roblox on July 28, 2022.
In Airport Tycoon, players can build and manage their own airport. They can build runways, terminals, and other facilities. They can also hire staff and purchase airplanes.
Players can earn money by serving passengers and cargo. They can also earn money by completing contracts.
Airport Tycoon has a variety of different game modes, including a sandbox mode and a survival mode. The sandbox mode allows players to build their own airport without any restrictions. The survival mode challenges players to manage their airport during a crisis.
The game is free to play on Roblox.
Active and Expired Codes for Airport Tycoon
Active codes:
SHUTTLE – Redeem for 200K Cash
VIP – Redeem for 200K Cash
VALENTINES – Redeem for 100K Cash
NEWYEAR – Redeem for 200K Cash
MERRY – Redeem for 250K Cash
Expired codes:
ERACE – Redeem for 50K Cash
HALLOW – Redeem for 66K Cash
BLUEWHALE – Redeem for 40K Cash
UPDATE5 – Redeem for 50K Cash
TREAT – Redeem for 33K Cash
Please note that these codes may expire at any time, so it is best to redeem them as soon as possible. You can find more Airport Tycoon codes on the game's official Discord server.
How to Redeem Airport Tycoon Codes?
Open the game and go to the Settings menu.
Click on the Codes tab.
Enter the code in the text box and click on the Redeem button.
That's all for the Active and Expired Codes for Airport Tycoon July 2023.