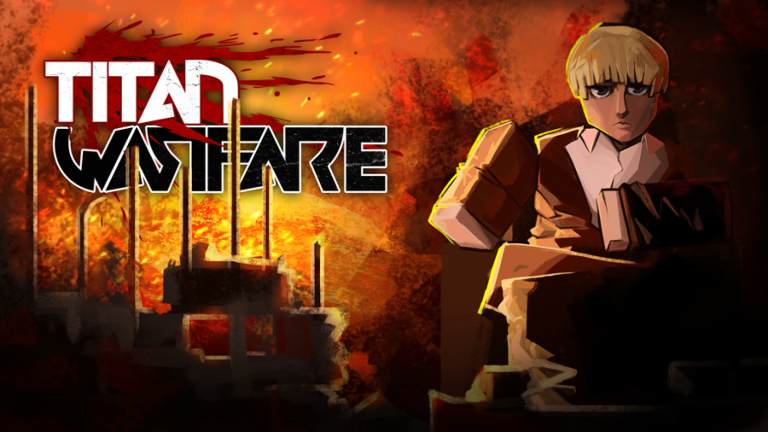 Titan Warfare is a first-person shooter game on the Roblox platform. It features fast-paced gameplay and allows players to battle against each other in various game modes.
In Titan Warfare, players can choose from a variety of weapons and classes, such as sniper, heavy, and assault, each with their own unique abilities and equipment. Players can also earn rewards and experience points by completing challenges and objectives in the game.
The game's objective is to defeat the opposing team by either eliminating all enemy players or capturing and holding control points on the map. The game features several maps with different layouts and environmental hazards, adding to the gameplay's diversity and complexity.
Overall, Titan Warfare on Roblox provides players with an exciting and competitive multiplayer experience. So, What if we provide you some working Titan Warfare Codes to unlock some new unique items free of cost? You will get lots of keys, freebies items, spins, mysteries items and many more.
Titan Warfare Codes (Working)
TRUE_FREEDOM—Redeem for 10 Keys (New)
BREAK_FREEEEEE—Redeem for 5k Cash (New)
MIKASA_SUKASA—Redeem for Cash and Spins
IF_I_LOSE_IT_ALL—Redeem for Cash and Spins
TITAN_WARFARE_IS_AWESOME—Redeem for Cash
S4P3—Redeem for 2.5k Cash
SEASON_4!!!?—Redeem for Free Rewards
ILOVEDBD—Redeem for Free Rewards
CONN1E—Redeem for Free Rewards
TITANBATTLE—Redeem for Free Rewards
POTATO_LOVER—Redeem for Free Rewards
AWESOME_WARFARE—Redeem for Free Rewards
HANG3—Redeem for Free Rewards
YEL3NA—Redeem for Free Rewards
K3NNY—Redeem for Free Rewards
ILOVETITANWARFARE—Redeem for Free Rewards
CALCTUTOR—Redeem for Free Rewards
300K_LIKES—Redeem for Cash, Spins, and Keys
ANN1E—Redeem for Cash, Spins, and Keys
MOB1LE_PVP—Redeem for 2k Cash and 5 Keys
SEASON_3!!—Redeem for Free Rewards
SURV1VAL—Redeem for 1k Cash
SEASON_1—Redeem for Free Rewards
CASH_MONEY123—Redeem for Free Rewards
HOW TO USE THE REDEEM Titan Warfare Codes?
Still, not able to understand how to redeem Titan Warfare Codes? Well, it's too simple and easier to redeem the coupon code for freebies. Here is how you can use the redemption codes in just a few steps:
Step 1: Click on the Shop Button.
Step 2: Code Redeem Option will be available.
Step 3: Enter a code to Redeem here' box, and type in the Titan Warfare Codes from the list above.
Step 4: Click Redeem and Done.!
We have listed all the latest and updated Titan Warfare Codes in the above list, Kindly note these codes do not stay alive forever and expire after some time because these are only available for a limited time.

Please let us know if you get any new working code from an official source. So we can share them with our users too.

Follow us For Informative Blogs about Games, Technology, Superstitions, Dreams, Digital Marketing, and many more. Share this article on social media if you find this helpful.