Welcome to the ultimate guide for Football Manager 2024 enthusiasts seeking to kickstart their managerial careers with a bang! In this comprehensive article, we'll delve into the world of transfer budgets, revealing the richest teams you should consider for your next virtual venture.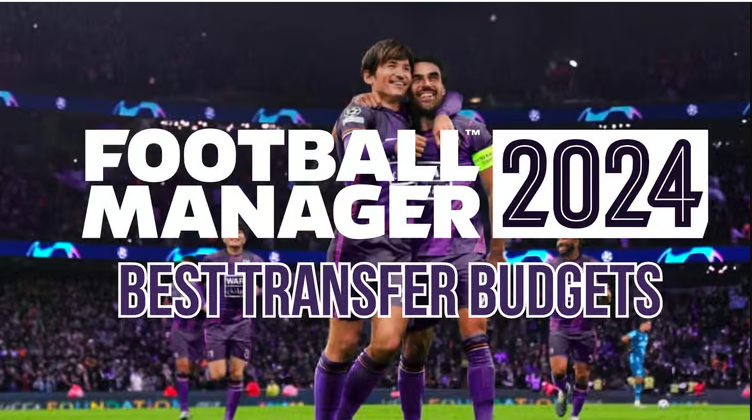 Premier League: Brighton – The Wealthy Pioneers
Kicking off our list is Brighton, a Premier League team boasting a jaw-dropping transfer budget of $99 million. With this substantial financial arsenal at your disposal, you can make those coveted signings and bolster your squad with star players. Brighton's enviable resources put them at the pinnacle of the Football Manager 2024 hierarchy.
La Liga: Celta Vigo – Spanish Splendor
La Liga's Celta Vigo is the go-to choice for those with a penchant for Spanish football. Sporting a $42 million transfer budget, this club provides an ample pool of funds for you to dive into. Secure top-tier players without breaking the bank and lead Celta Vigo to glory in your virtual management journey.
Eredivisie: Ajax – Dutch Dominance
If the Netherlands is your preferred destination, Ajax is your ultimate ally. With a generous $37 million transfer budget, this Eredivisie powerhouse lets you raid the market for exceptional talents. Experience the thrill of Dutch football while managing one of Europe's top clubs.
Ligue 1: PSG – Parisian Ambition
The glamour and prestige of Paris Saint-Germain await you in Ligue 1. PSG boasts a noteworthy transfer budget of $32 million, ensuring that you can bring in some of the best talent in Football Manager 2024. Navigate the challenges of the French league with a financial edge, courtesy of PSG.
Serie A: Napoli – Italian Excellence
Napoli, hailing from Serie A, offers a substantial transfer budget of $37 million. This allows you to reshape the team to your liking, signing top-class players and molding Napoli into a football powerhouse. Dive into the beauty of Italian football with Napoli's generous resources.
Bundesliga: FC Bayern – German Dominance
In the Bundesliga, FC Bayern is the team to beat. With a transfer budget of $21 million, you can further strengthen an already formidable squad. Unleash your managerial prowess in the heart of German football, as you guide FC Bayern to victory with your budget-friendly signings.
J1 League: Kawasaki-F – Japanese Ascent
For a unique experience in Japanese football, Kawasaki-F beckons with a $20 million transfer budget. This J1 League gem allows you to tap into the burgeoning football scene in Japan while assembling a squad that can take on the world.
The Power of a Well-Filled Pocketbook
A hefty transfer budget isn't just for high-profile signings; it also empowers you to scout and develop the best Football Manager 2024 wonderkids. Build a squad that combines youthful potential with seasoned talent, and watch your team rise to prominence.
But what if you're facing budget constraints? Fear not, as we've got you covered with a list of the best cheap players in Football Manager 2024. These hidden gems are your ticket to building a successful team on a shoestring budget. Stay tuned for our detailed guide on budget-friendly talent acquisition.
Note: The transfer budgets mentioned here are based on the in-game data for Football Manager 2024 and may vary as the game progresses.
In conclusion, with the information provided in this guide, you are equipped to make an informed decision regarding your next managerial endeavor in Football Manager 2024. Whether you aim to dominate the Premier League with Brighton's riches or conquer the Bundesliga with FC Bayern, your journey to virtual football glory starts here.
Disclaimer: The transfer budgets in Football Manager 2024 are subject to in-game updates and changes, so make sure to check the latest information before making your managerial decisions.
Now, go forth, build your dream team, and achieve greatness in Football Manager 2024!