If you are looking for a guide to learning how to make a Silk Thread in Smalland Survive the Wilds, Then You have to come to the right place as we are going to explain how to obtain a Silk Thread in Smalland Survive the Wilds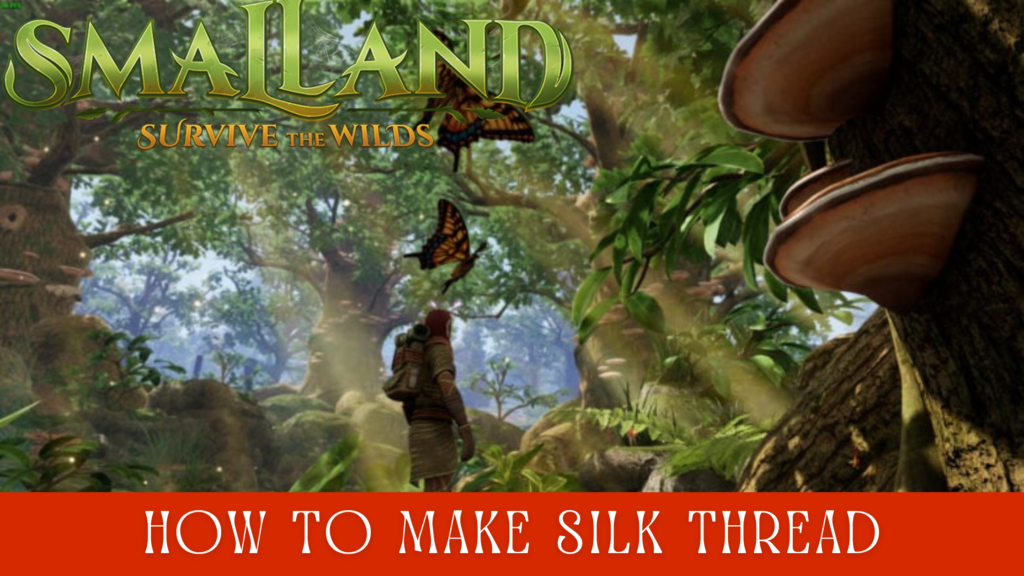 Smalland Survive the Wilds is a base building & survival game filled with RPG elements set in an open world where players have the opportunity to explore and discover countless landscapes, such as forests, swamps, and ruins. There are plenty of blogs and websites available for smalland games to guide you in different aspects of the game but If you're looking for help to get Silk Thread in Smalland: Survive the Wilds, we can help you with the location in the map.
How to Make Silk Thread in Smalland Survive the Wilds
Crafting is one of the most prominent things in any base-building and survival game. When you make progress in any Survival game then you will need more powerful weapons, armor, tools, and equipment. This will make your character more safe and secure and also establish a strong foundation for your base too. Smalland survive the wilds also follow the same formula where you need to rely a lot on crafting systems for more security and defence.

Silk Thread is the easiest thing to craft in this game. You only need 1x Resin and 2x Silk, which you can gather from trees and spider cocoons, respectively. But You need Loom and Spindle workshop to craft the SILK THREAD itself.

We have a dedicated guide on how to make Loom and Spindle workshop that can be accessed at Loom and Spindle workshop post.

Still, I would explain that

Loom and Spindle

require 10 Resin, 10 Silk, 2 Fiber, and 7 Refined wood. You can obtain all this stuff in the forest from trees and plants but you need to do a little bit of work to craft SILK. You can access our in-depth SILK Guide here on the blog.
Once you have built the Loom & Spindle with the help of our dedicated guide.
Place Loom & Spindle
Interact with it to see the available recipes
The second recipe will be Silk Thread. (Refer to the above image)
You can see Silk Thread requires 2 Silk and 1 Resin.
Go ahead & Craft it
Silk Thread Crafting Recipe
To craft the Silk Thread, you will need:
| Ingredient | How to Get Ingredient |
| --- | --- |
| 1x Resin | Found on saplings and trees |
| 2x Silk | Breakdown spider cocoons |
As we know, Smalland Survive the Wilds is a true survival game. if you manage to make more equipment and item that will allow you to perform more crafting tasks. Crafting is one of the most crucial aspects of Smalland Survive the Wilds as it provides you with more sources, abilities, buffs, and items you need to survive.
That's all about How to Make Silk Thread in Smalland Survive the Wilds. If you like this guide you can check out our other guides on Smalland Survive the Wilds as well.