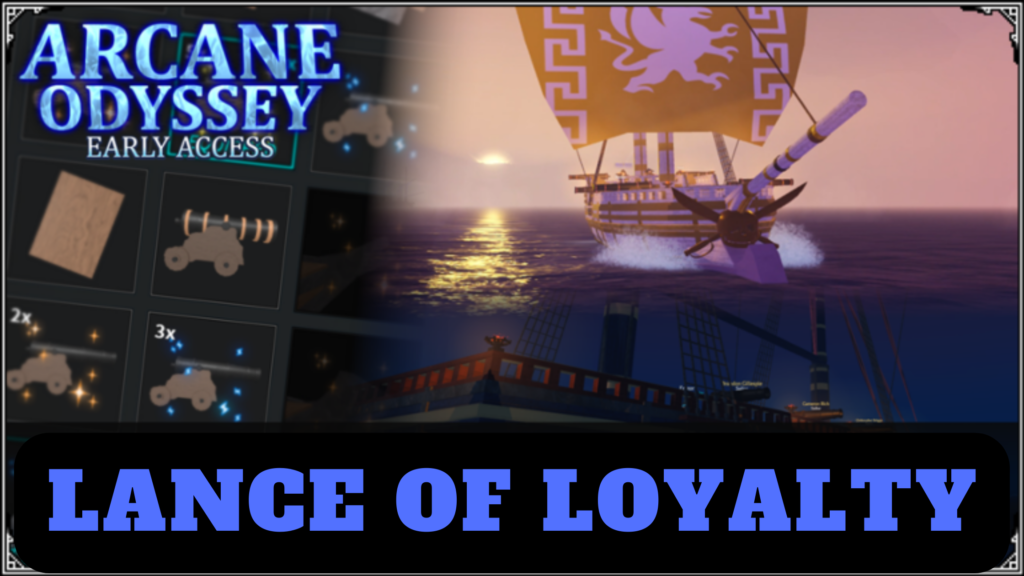 Arcane Odyssey is filled with a massive amount of chaos, fighting, navel battles, water explorations, treasure hunt, danger and a lot more stuff like sailing, travelling etc. Most of the time players going to spend time on the battlefield against pirates and bandits. Arcane Odyssey comes with a huge list of weapons with very unique, powers animations and moves to use against enemies.
The Lance of Loyalty is a Strength Weapon that drops at Level 80 from General Argos. It is upgradeable up to level 180.
How to Get the Lance of Loyalty in Arcane Odyssey
well, if you are playing warlord build then you need Lance of Loyalty. Remember, if you want to use Lance of Loyalty you need to spend everything in the strength and weapon skill tree. This weapon is going to be even more powerful in the future when it gets the full 5 skill sets on the board.
These are the steps to obtain Lnce of Loyalty:-
1. Move to Fort Talos northeast to the Sailor's Lodge.
2. Avoid the Fort's cannons by sailing to the small island next to it.
3. You need to find the FORT on the island.
4. Get Inside the Fort through the double door.
5. Beat General Argos
6. RNG- There is a 14% chance of him dropping Lance.
Note:- A fight against General Argos fight is not going to easy one. There is some fastest way to grind him on regular basis with a specific build-to-farm lance. We will provide the guide on farming Lance of Loyalty soon.
Lance of Loyalty is a very strong weapon already but we are also waiting for Ardent Rise, Counter and Ultimate Art. That's all we have on how to get the Lance of Loyalty. Hope it helps!