If you are looking for a guide to learning how to get Blackberries in Smalland Survive the Wilds, Then You have to come to the right place as we are going to explain how to obtain Blackberries in Smalland Survive the Wilds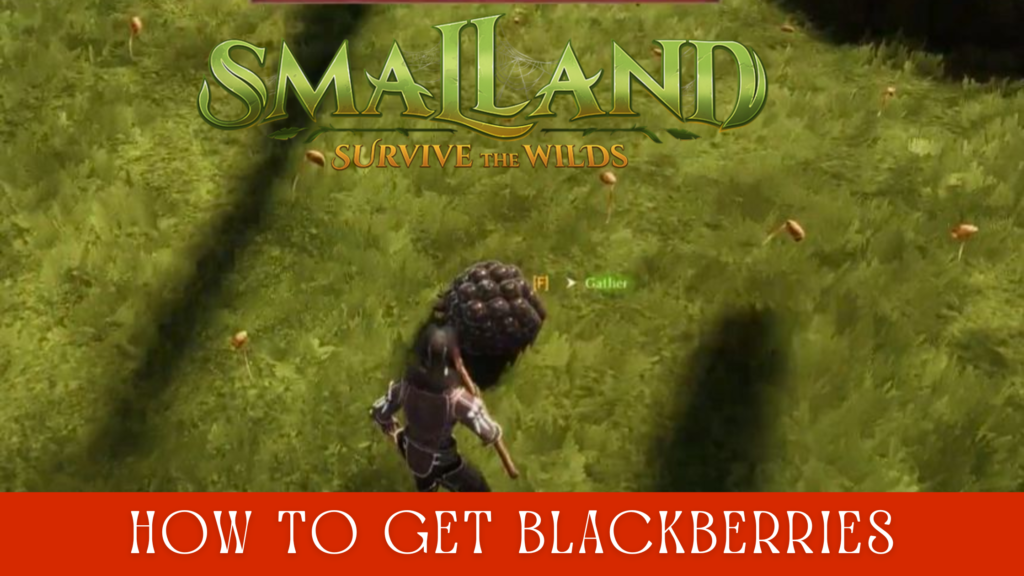 In Smalland: Survive the Wild, a survival game that shrinks players down to a tiny size, Where you encounter similar size animals like Ants, Bugs, Geckos, etc. Players can explore different areas, such as forests, swamps, and ruins filled up with dangerous animals and natural calamities. During exploration, players must be cautious of their surroundings and gather various materials, such as resins, wood, fibre etc. This guide provides information on acquiring Blackberries in Smalland: Survive the Wild.
How to Get Blackberries in Smalland Survive the Wild

The Blackberry is a Nourishment food resource that can be farmed in smalland survive in the wilds. You can find Blackberries across the floor of the Oak Forest area. You can pick them up without any tool, you need to use Hatchet in some cases to get it from the plants but most of the time Blackberries can be harvested without any tools.

You can easily farm and obtain Blackberries without any hassle but it does play an important role in crafting and making unique food items in end game for players. Blackberries are very useful in end game when play need to fight against big animals or BOSSES.
Blackberries Crafting Recipe
To craft the Blackberries, You will need:
Blackberries can be obtained from the leafy plants that have round, blackish-blue berries dangling from them. Or you can get them on the ground itself scattered here and there on the NorthWest side of the map.
As we know, Smalland Survive the Wilds is a true survival game. if you manage to make more equipment and item that will allow you to perform more crafting tasks. Crafting is one of the most crucial aspects of Smalland Survive the Wilds as it provides you with more sources, abilities, buffs, and items you need to survive.
That's all about How to Make Blackberries in Smalland Survive the Wilds. If you like this guide you can check out our other guides on Smalland Survive the Wilds as well.