"Get away! Or you'll get hurt…"
Werewolf Cookie Toppings Build: Here you go with an epic cookie that is none other than Werewolf Cookie Toppings Build available since the launch. There were only a few cookies available in Cookie Run: Kingdom and Werewolf cookies are one of them.
The appearance of the Werewolf: He has warm grey hair and cyan blue eyes with a scar on his left cheek. Under his white vest and black cape, he has a gray shirt with a wolf's tooth necklace and grey tattered pants. He got the prioritized front position. Whenever the Werewolf cookie is scared, he just transforms himself into a feral beast.
He has an exciting story of becoming the beast. Once one of his friends was in danger and he converted to this to protect him, and this accident revealed his nature to the town. And in his wolf form, he gets his blue eyes and grey tattered pants while taking a hulking wolfman appearance with claws.
​Werewolf Cookie Toppings in Cookie Run: Kingdom
The best toppings for this Cookie are:
2x Bouncy Caramel and 3x Searing Raspberry
5x Solid Almond
5x Searing Raspberry
The best Werewolf Cookie Toppings build set in the Cookie Run Kingdom would be X5 Solid Almond Topping. But, in case you are going to use the Werewolf in the front line, it becomes important to give him the DMG resistance, which is done using Solid Almond Toppings as these toppings give DMG Resistance stats.
Soulstone Description:
"This stone holds a piece of Werewolf Cookie's soul. Holding it in your hands, you hear a lone wolf's howl."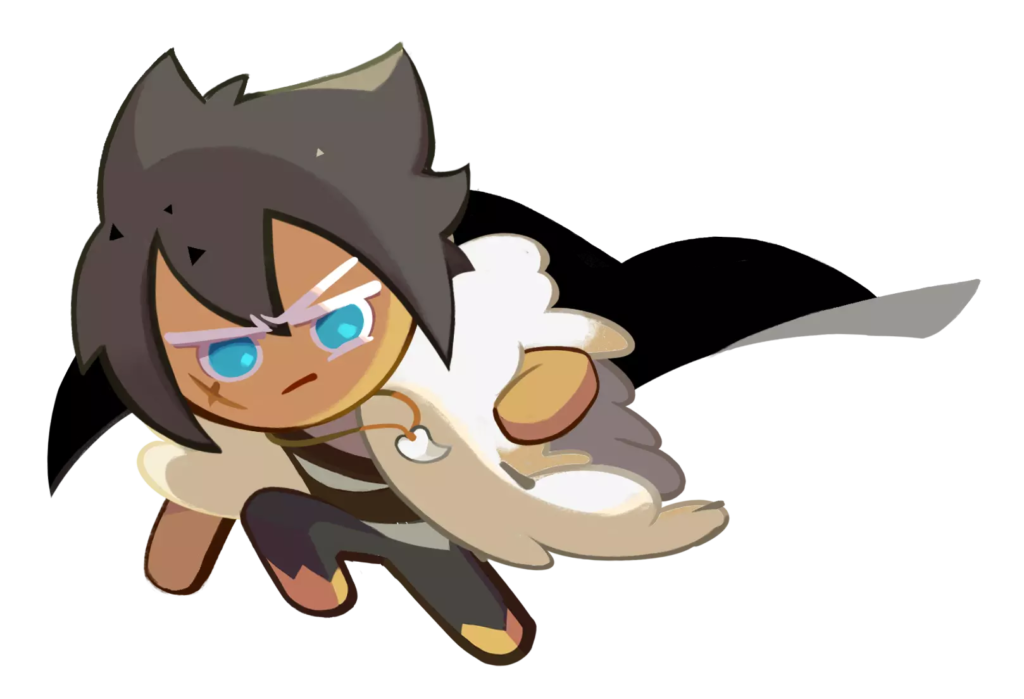 Werewolf Cookie Toppings Build: Skill Info
Werewolf takes his wolf form, causing AoE damage. In the wolf form, cookie run kingdom werewolf cookie toppings has increased HP and does more powerful double-strike Regular Attacks.
x11 second CD / Cooldown
Transformation: +20.0% HP for 8.0 sec
Damage dealt: 206.9%
Transformation: 77.0% (+1.05% DMG per level)
How to Get and Play Werewolf Cookie in Cookie Run: Kingdom?
The werewolf cookie is in the team of Epic cookies along with some other cookies as well. Luckily, it possesses the third-highest rarity. You can find this cookie in Gatcha, with a chance of 19.3%. Just to let you know, the dark mode stages may drop some Epic Cookies upon completion.
You can search Werewolf cookie, and check out the shops such as the Rainbow Shell Gallery, the Arena Medal Shop, or the Seaside Market, as they tend to stock Epic Cookies from time to time. This is the most mysterious and furious cookie.
Quick FAQs for the Werewolf Cookie Topping Build
What is the internal name?
cookie0044.
Who did the English voice version?
Desmond Chiam, also provides the voice of the Crowned Cake Hound.
Who did the Taiwanese voice version?
Werewolf Cookie's Taiwanese voice actor, Meng Qingfu, also provides the voice of Yamhead Purple Yam Cookie.
Updates for the Werewolf Cookie Topping Build
June 14, 2022:
The Base ATK increased by 13.04%
Base DEF increased by 4.76%
Base HP increased by 9.3%
Skill duration changed: 8 sec → 10 sec
Now has a 20% chance to stun for 1 sec when attacking while transformed
Now is more resistant to interrupting effects while transformed
So, this is all about the farming of Werewolf Cookie Topping Build. Have some doubts or feedback on the same? Kindly tell us in the comment section or mail us at digitsguide@gmail.com