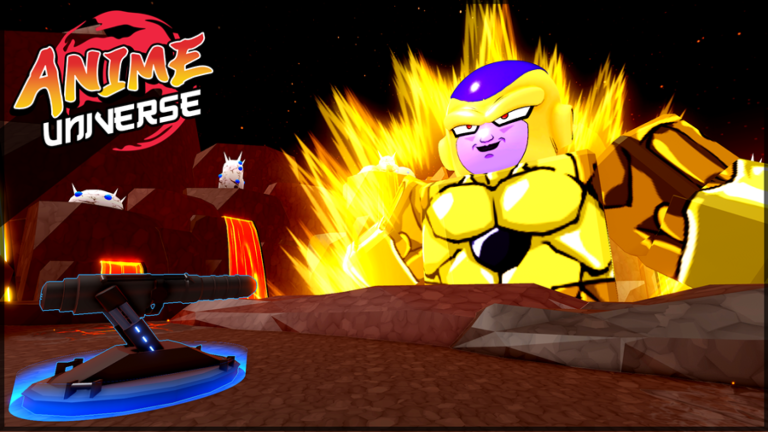 As the name suggested, Anime Universe Simulator is another Roblox game based on the anime universe. In this game, You are going for an adventure and gathering your favourite and super powerful anime. You will be sending them or the best one in your arsenal on an expedition to fight for you to earn more exp, material, currency, yens, spin and rolls etc. to get more powerful and comprehensive units.
Roblox Anime Universe Simulator, created by AspireWorks – Simulators, offers an engaging gaming experience on the Roblox platform. As we know, we need to gather and make an arsenal of new and unique characters. Then we may need to power them up with rare and unique powers, gears and abilities.
If you wish to get and redeem free in-game rewards, and unique, rare and exclusive items then you should try our comprehensive list of codes for Anime Universe Simulator. You can get all anime universe simulator codes here in one place altogether as we have verified and tested the status of all working codes.
Working Anime Universe Simulator Codes
| Code | Reward |
| --- | --- |
| RUMBLING | 1 Luck Potion, 1 Damage Potion (NEW CODE) |
| sry4shutdown | 3 Cursed Notes |
| SWORDSMITH | 1 Shiny Potion |
| 5KLIKES | 1 Damage Potion |
| BIZARRE | Luck Potion and Cursed Note |
| 1GRAND | 1 Yen Potion |
| release | 1 Cursed Note (what's it for? Redeem to find out) and 1 Luck Potion |
How to Redeem Anime Universe Simulator Codes
To redeem codes in Roblox Anime Universe Simulator, you will just need to follow these steps:
Step 1: Open up Anime Universe Simulator Game.
Step 2: Click on the Settings button on the side of the screen
Step 3: Copy a code from our list
Step 4: Enter it into the "Enter Code" text box
Step 5: Hit the Enter key to get your reward
How to Get More Anime Universe Simulator Codes
There are different options to get more Anime Universe Simulator Codes. You can follow up with the Anime Universe Simulator developers on their social handlers like Twitter, Facebook, insta etc for more news, updates and codes. You can also bookmark this post for future reference as we update the post on a regular basis so whenever we got a ping and notification of new codes from the official source we eventually update our post with new Anime Universe Simulator Codes.
We gather and provide lots of codes for different games from Roblox. if you are looking for Venture Tale Codes, Titan Warfare Codes, Blox Fruits Codes, Project Slayers Codes and Shindo Life Codes then you can visit our Roblox Code page to access them in one place.
We have listed all the latest and updated Anime Universe Simulator Codes in the above list, Kindly note these codes do not stay alive forever and expired after some time because these are only available for a limited time.

Please let us know if you get any new working code from an official source. So we can share them with our users too.

Follow us For Informative Blogs about Games, Technology, Superstitions, Dreams, Digital Marketing, and many more. Share this article on social media if you found this helpful.