Welcome to our comprehensive guide on how to dominate the Wheels game in Sea of Stars, a captivating card game reminiscent of The Witcher 3's Gwent. With our expert strategies and in-depth insights, you'll not only grasp the core mechanics but also soar above your opponents with strategic finesse. Whether you're a newcomer or a seasoned player, this guide is your ticket to becoming a Wheels champion.
Understanding the Basics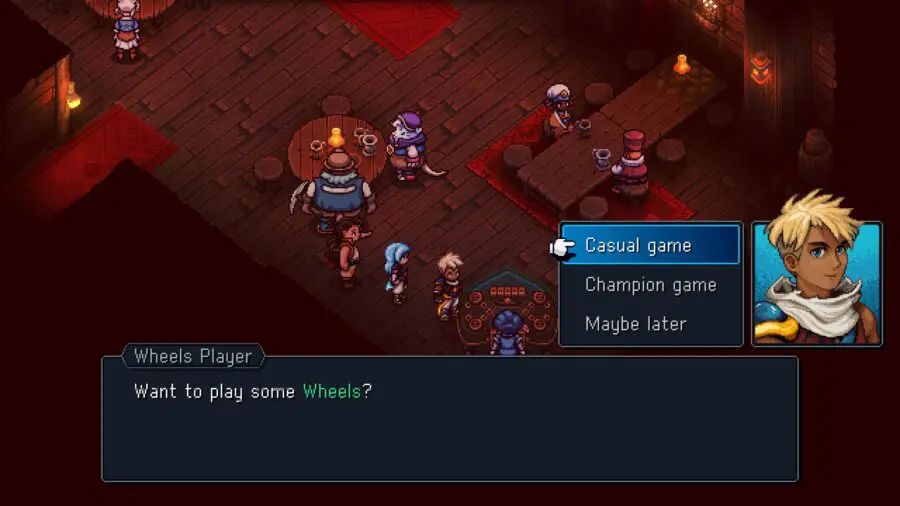 In the world of Sea of Stars, Wheels is a card game that mirrors the allure of Gwent from The Witcher 3. As you step into the taverns, your adventure begins with 10 health points. The objective is to employ a clever combination of units to whittle down your opponent's health to zero, all while fortifying your position with a formidable protective wall.
Mastering Moves and Slots
Wheels is a game of chance, where the outcomes of slots dictate your strategic moves. There are three types of slots: hammer, square, and diamond. A hammer slot empowers you to build a protective wall, strengthening your defenses. The square slot yields energy for your left unit, while the diamond slot channels energy for your right unit. Meticulously managing these slots is the key to victory.
Evolution of Heroes
The evolution of heroes is a pivotal aspect of Wheels gameplay. As you match symbols or perform actions, you accumulate XP, which can be invested in evolving your heroes. This evolution not only enhances their damage-dealing potential but also augments their special effects. Keep in mind that fully evolved gold heroes have the remarkable ability to create devastating bombs, offering you a strategic advantage.
Strategic Locations and Units
Embark on your Wheels journey in various enchanting locations such as Brisk, Lucent, Mooncradle, Cloud Kingdom, Mirth, Stonemasons' Outpost, Repine, Clockwork Castle, and Yolande's boat. Each location presents unique challenges and opportunities, contributing to the immersive experience of the game.
Discover a diverse array of units at your disposal, including Warrior, Mage, Archer, Engineer, Priest, and Assassin. Each unit boasts distinct traits that can be strategically harnessed to outmaneuver your opponents. The crux of victory lies in your ability to synergize these units effectively.
Unveiling Strategies and Combos
Assassins are the crown jewel of your arsenal, dealing crown damage and effortlessly bypassing bulwark defenses. The Mage unit serves as an invaluable asset when paired with a Priest or Assassin, enabling devastating combos that can turn the tide of the game in your favor. Your journey towards triumph involves not only mastering individual units but also crafting synergistic combinations that catch your opponents off guard.
Challenges and Rewards
As you conquer the Wheels game, a formidable adversary known as the Watchmaker awaits you. Defeat this challenge to earn the right to explore the world of fishing, adding an exciting layer of gameplay variety. Delve into our comprehensive guides that cover essential topics such as saving strategies, optimal character choices, the significance of Elder Mist Trial artifacts, and decoding enemy HP for strategic advantage.
Unlocking Opportunities
In addition to the wealth of knowledge you gain from this guide, remember that your journey through Sea of Stars could also bring forth monetary rewards through the possibilities of affiliate links. As you immerse yourself in the gameplay, keep an eye out for opportunities to turn your passion into profit.
Conclusion
With this all-encompassing guide, you're armed with the knowledge and strategies to conquer Wheels in Sea of Stars. Embrace the intricacies of the game, adapt your tactics to the ever-changing slots, and master the art of unit synergy. Whether you're vying for victory in taverns or exploring the vast world beyond, your journey towards Wheels mastery begins here.