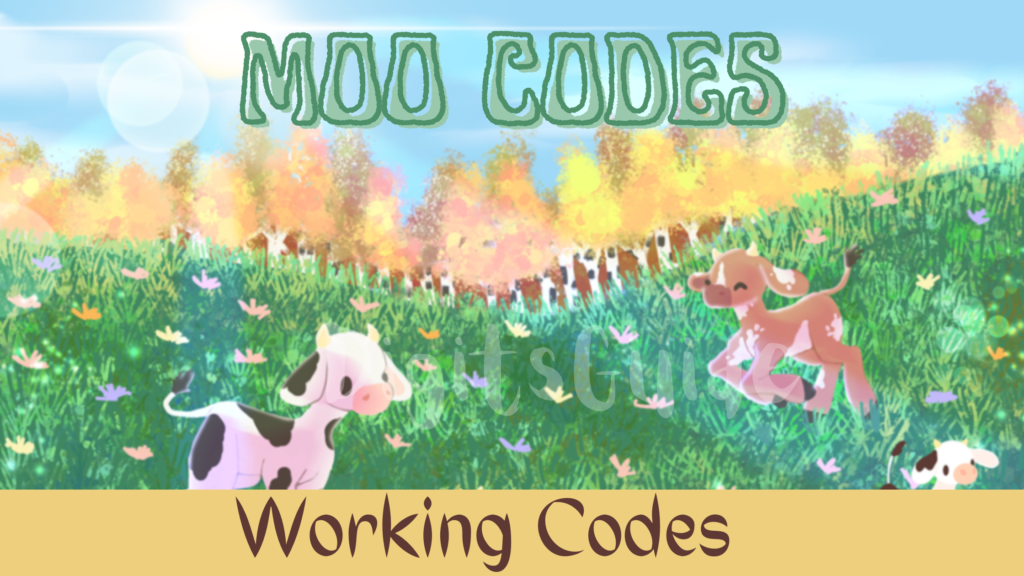 What are Roblox Moo Codes?
Moo is another Roblox game hitting the internet with its simplicity and perfection. Moo is all about being a cow. The game is in the early access stage and of course free of cost for everyone. but the game is already buzzing the gaming community. everybody is going mad and trying to grab and unlock new cows and special items.

if you also want to pick up things way faster as compared to go like with the traditional approach of grinding then you would love to obtain the stuff, like a special cow and unique materials or game currency with special Moo Codes from developers on their official social accounts.

Here is the latest and working Moo Roblox Code available right now-
Moo Roblox Codes March 2023
OneMillion – Redeem code for X1K free CB
We have listed all the latest and updated Moo Roblox Codes in the above list, Kindly note these codes do not stay alive forever and expired after some time because these are only available for a limited time.