Marvel Snap, the popular mobile game, is back with its October 2023 update, and it's packed with exciting new features and improvements that are sure to enhance your gaming experience. In this comprehensive overview, we'll delve into the key highlights of this update, ensuring you're well-informed about all the exciting changes coming your way.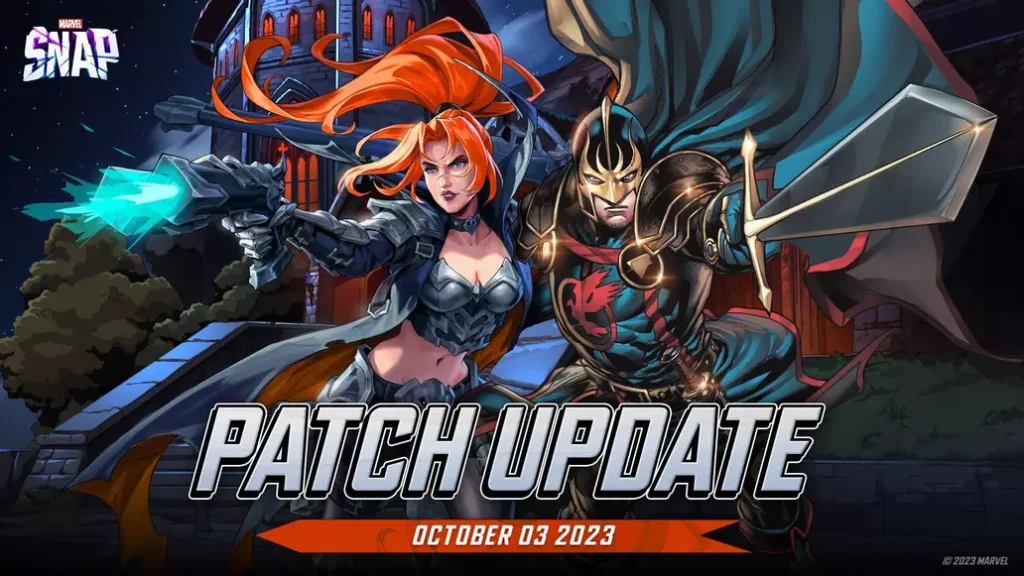 Card Quality Preview
One of the standout features of this update is the Card Quality Preview. Now, when you're browsing the in-game shop, including Bundles, Daily Offers, and the Token Shop, you'll have the ability to preview cards at any Quality Level. Whether it's an Epic, Legendary, Ultra, or any other level, you can get a sneak peek at the card's attributes before making your purchase decision. This feature provides valuable insight for collectors and strategists alike, helping you make more informed choices.
Rare and Super Rare Avatars
Marvel Snap is adding a new dimension to avatars with the introduction of Rare and Super Rare Avatars. Collector's Reserves will now reward you with Rare Avatars featuring art from Rare Variants. Even if you don't own all the Card Variants for a Rarity, you can still earn those Variant Avatars through the Premium Mystery Variant. The developers have also hinted at more ways to acquire these coveted Rare and Super Rare Avatars in the future. This addition promises to make your avatar collection more diverse and exciting than ever before.
Location Emoji Reactions
Emotions run high in Marvel Snap, and now you can express your feelings about in-game Locations with the new Location Emoji Reactions. Just as you've been able to react to cards, you can now do the same for Locations. When you tap on a Location to view its details, simply select the appropriate Emoji to convey your feelings. With options like "Starry-eyed," "Shocked," and "Angry," you can add a layer of personal expression to your gameplay.
News Feed Notification Pip
Stay in the loop with the News Feed Notification Pip. Whenever there's a new item listed in the News Feed, you'll see a red notification "pip" on the News Feed icon in the Main Menu. This small but handy addition ensures you don't miss out on any important updates or announcements, keeping you well-connected with the Marvel Snap community.
Character-Specific Updates
The October 2023 update also brings character-specific adjustments. Morbius receives updated visual effects (VFX), enhancing his in-game presence. Cable's VFX now draws cards from the top of the deck, offering a smoother and more intuitive experience.
But the highlight here is the adjustment made to Mojo, whose Power rewards have been tweaked. Previously, both players needed to have 4 cards at a location to receive a +6 Power boost. Now, if both sides are full, the same bonus is granted. This change aligns Mojo with Dazzler's preference for entire locations over specific card counts, promising a more balanced gameplay experience. Ant-Man enthusiasts can also anticipate potential buffs in the future.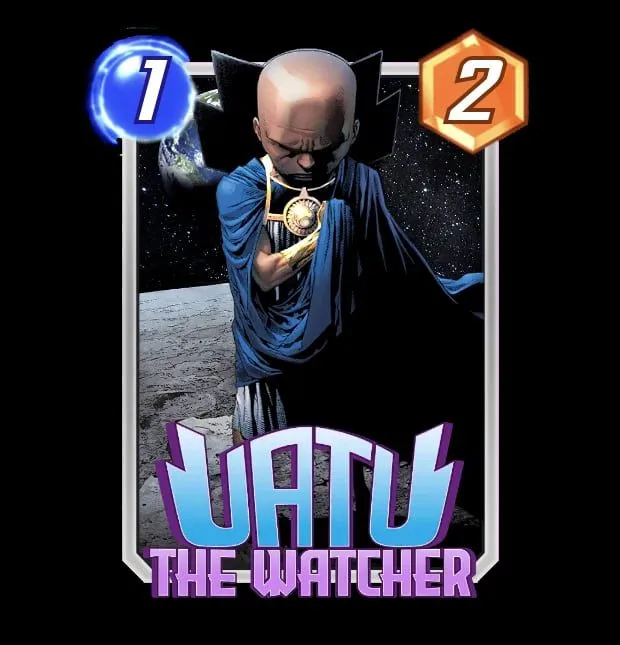 Uatu, the Watcher, sees a significant alteration as well. Previously, players could only see unrevealed locations once they had Uatu in their hands. Now, right from the start of the game, Uatu's card will reveal the hidden location. This change aims to make Uatu's impact more relevant early in the game, ensuring a fairer playing field for all.
Bug Fixes
The update doesn't just bring new features; it also addresses several bugs from previous versions, enhancing your overall gameplay experience. These bug fixes include issues with the collection search function, Thanos' card art display, unlocalized text, and more. The development team has put in the effort to make your Marvel Snap experience as smooth as possible.
New Bug Fixes
In addition to addressing known issues, the October 2023 update introduces a set of new bug fixes. Notable among them is Loki no longer copying transformed cards like Pig, and several visual and UI improvements, ensuring a polished and enjoyable gaming experience.
Known Issues List
Lastly, Marvel Snap acknowledges a list of known issues that are actively being addressed. These include frame break concerns for the Anime Storm variant, UI localization issues, and various visual artifacts. The development team is committed to resolving these issues to provide you with the best possible gaming experience.
Conclusion
The Marvel Snap October 2023 update is set to bring a host of exciting changes and improvements to the game. With features like Card Quality Preview, Rare and Super Rare Avatars, Location Emoji Reactions, and character-specific adjustments, your gaming experience is about to get even more thrilling. The bug fixes and ongoing efforts to address known issues demonstrate the developer's commitment to delivering a seamless and enjoyable experience for all players.
Are you as excited as we are about the Marvel Snap October 2023 update? Share your thoughts and expectations in the comments below, and get ready to dive into the Marvel Snap universe with these exciting new additions!