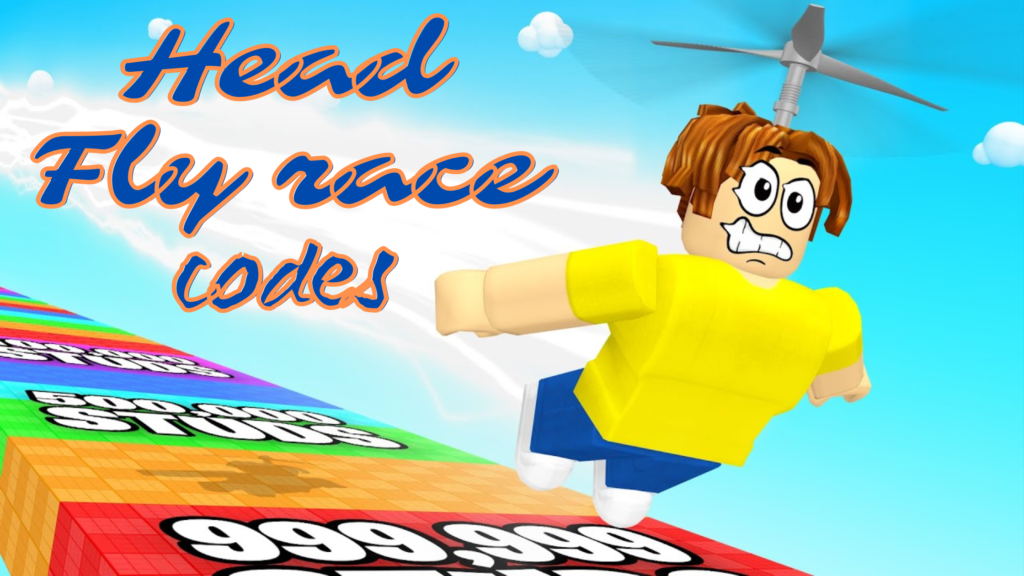 What are Head Fly Race Codes?
Head Fly Race Codes is very unique and fun-to-play game on Roblox developed by Alan International. if you are looking for Head Fly Race Codes then your search is over. you have found the best place to get Head Fly Race Codes. In this blog, we collect and list all the working codes in one place for our viewers. So, they can easily collect and redeem them without any issues.

Right now, There are various codes available and in working form. You can redeem them to get free heads and trophies etc. Here is the list of the Head Fly Race Codes:-
Head Fly Race Codes | Gift Code(March 2023)
Here are all the working Head Fly Race codes that you can use to redeem free rewards:

Roblerom – Redeem this code to get a free Head
HeyLer – Redeem this code to get a free Head
Fly – Redeem this code to get 5k free trophies
CoffeePlays – Redeem this code to get a free Head
How to use the Redeem Head Fly Race Codes?
Still, not able to understand how to redeem Head Fly Race Codes? Well, it's too simple and easier to redeem the coupon code for freebies. Here is how you can use the redemption codes in just a few steps

1. Launch Head Fly Race.
2. Click on the Codes icon.
3. Enter the codes in the text bar and Redeem them.
4. You're DONE!
We have listed all the latest and updated Head Fly Race Codes in the above list, Kindly note these codes do not stay alive forever and expire after some time because these are only available for a limited time.

Please let us know if you get any new working code from an official source. So we can share them with our users too.

Follow us For Informative Blogs about Games, Technology, Superstitions, Dreams, Digital Marketing, and many more. Share this article on social media if you find this helpful.
Like all other gaming companies, publishers, and developers Head Fly Race Codes also announces and drops codes on their official website and social handlers like Facebook, Instagram, Twitter, Reddit, Youtube and Discord.

They usually publish these codes on special occasions like specific milestones, festivals etc. we collect and combine all the working codes from all official sources and make a list of working codes and post them on our blog.

We do not allow any illegal activity, hacking, cheating, 3rd party tool etc. we will never force our users to fill out the survey and offers to steal their private information.