Well, It's almost there, the resident evil 4 remake, You can access it from the official site or steam. This game does not need any kind of introduction at all. So, if you are familiar with the combat mechanics of the RE series then you must know that parry is one of the most effective combat techniques in resident evil 4. that's why we are going to explain the fundamentals of the parry attack system in resident evil 4.
How to Parry Attacks in Resident Evil 4 Remake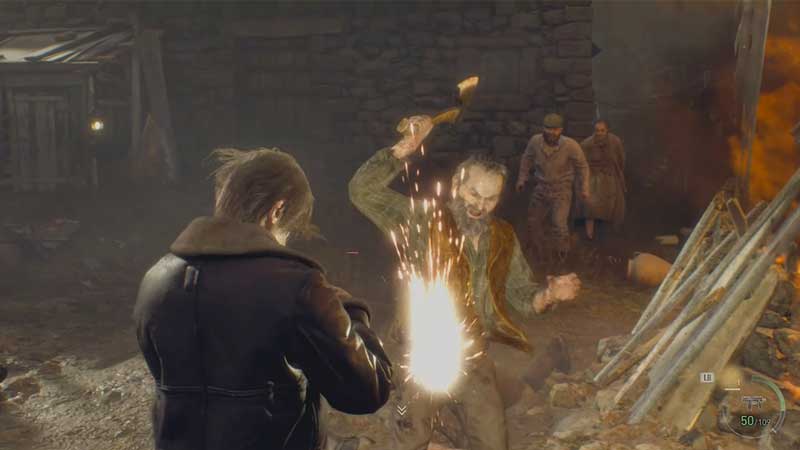 Like any other action and adventure game, Resident Evil 4 comes with the same attack parry counter mechanism. In RE4 Remake, you need to press the button and execute the attack parry or counter when are about to get a hit. Timely execution is the most crucial aspect of the counter.
As you can see in the above image if you execute the attack parry successfully then there will be the spark which confirms the 100% execution of the attack parry. And you're done here, In short, you are supposed to parry an attack with proper timing and may need to learn attack animation for 100% execution.
There are some key things you should be aware of all the time whenever wish to try to attack parry.
1. The most important thing is, You need a knife to parry an attack from enemies.
2. You can even attack parry the long-range attacks.
3. There will be a knockback effect on both of you. (eneies and attackers)
That's all there is on how to parry attacks in Resident Evil 4 Remake.
Follow us For Informative Blogs about Games, Technology, Superstitions, Dreams, Digital Marketing, and many more. Share this article on social media if you find this helpful.