Welcome to the most comprehensive Thronefall Weapons, Perks & Mutator guide you'll ever need. We understand that when it comes to conquering the throne, having an edge is essential. In this guide, we'll delve into the intricate details of weapons, perks, mutators, and constructions, empowering you with the knowledge to dominate the game. Get ready to ascend the throne with unrivaled wisdom!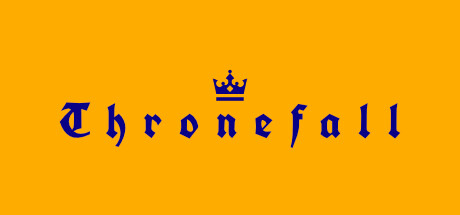 Weapons: Mastering the Art of Combat
Dow & Dagger
PASSIVE: The Dow & Dagger provide a swift ranged attack, excelling against most foes but falling short against siege engines.
ACTIVE: Unleash a devastating dagger stab on a nearby enemy, inflicting massive damage. Interestingly, the ability's cooldown decreases the lower your victim's health is upon attack.
Light Spear
PASSIVE: Light Spear offers rapid melee strikes, dealing bonus damage against fast-moving enemies and temporarily slowing them down.
ACTIVE: Engage this ability to heal yourself and significantly boost your attack speed for a short duration. Activating it below 30% health extends its effect.
Heavy Sword
PASSIVE: The Heavy Sword delivers slow melee attacks with splash damage, ideal for decimating groups of adversaries.
ACTIVE: Execute a mighty strike with an expanded radius, delivering even greater damage to your foes.
Lightning Staff
PASSIVE: Lightning Staff shoots lightning bolts at all nearby enemies, but it cannot target all clustered foes simultaneously. Wider enemy dispersion yields more efficient damage.
ACTIVE: Trigger a powerful lightning eruption from your position after a brief delay, dealing substantial splash damage in a small radius.
Perks: Shaping Your Strategy
Royal Mint
Upgrade your castle center to generate 1, 2, or 3 additional gold per day, depending on its level. You also commence the game with a +1 gold bonus.
Arcane Towers
Enhance your tower capabilities with a staggering +33% range increase and +33% projectile damage against enemies.
Heavy Armor
Gain an impressive +350% health boost, though your horse moves 20% slower during the night.
Castle Fortifications
Fortify your castle center with +150% health, reduce attack intervals by -67%, and extend attack range by +50%.
Ring of Resurrection
Experience a second chance at life each night – when you die for the first time, you are immediately revived, along with all your fallen units.
Commander Mode
Lead your units and buildings to deal +45% more damage against enemies, despite suffering a -60% reduction in your personal damage output.
Architect's Council
Unlock future castle center upgrade building options early in the game, giving you a strategic edge.
Warrior Mode
Enhance your equipped weapon's power every night, reaching a staggering +160% bonus. However, your units and buildings suffer a -40% damage penalty from the start.
Castle Blueprints
Reinforce your walls and towers with +100% additional health.
Gladiator School
Train your units +75% faster, but be prepared to spend +1 gold for each barracks upgrade.
War Horse
Enjoy a +20% boost in horse speed, with added damage when riding over enemies – this damage scales with other in-game weapon upgrades.
Glass Cannon
Deal +100% more damage, but endure an -80% reduction in health.
Big Harbours
Expand your harbors' capacity with +2 additional fishing boats, grant them +100% more health, and spawn one boat on the water immediately.
Elite Warriors
Bolster your units' health by +100%, but endure a -60% training speed penalty during the night.
Archery Skills
Empower your archers with +60% more range and +20% increased movement speed.
Faster Research
Blacksmith upgrades kick off with 1 day of progress completed, speeding up all upgrades significantly, while also reducing their costs by -1 gold.
Fortified Houses
Ensure your houses remain standing with +250% more health, and level 2 houses will shoot arrows at nearby enemies, dealing 8 damage every 1.66 seconds.
Pumpkin Fields
Boost your daily income by +1 gold from fields, but expect a +900% cost increase when building them.
Healing Spirits
Amplify all healing effects on you and your units by +65%, ensuring your troops stay in peak condition.
Ice Magic
Extend the duration of slow effects on enemies by +200%, significantly reducing their movement speed by -30%.
Melee Resistance
Start the game with +35% resistance against melee attacks for you, your units, and buildings.
Power Tower
Empower the tower closest to you with a substantial +233% attack speed boost.
Ranged Resistance
Begin the game with +35% resistance against ranged attacks for you, your units, and buildings.
Treasure Hunter
Receive a lucrative +50 extra gold on the morning before the final night.
Indestructible Mines
Your mines are now impervious to destruction, ensuring a consistent resource stream.
God's Lotion
Recover health +120% faster and reduce the delay before health regeneration kicks in by -50%.
Melee Damage
Start the game with +25% additional melee damage for you, your units, and buildings.
Anti-Air Telescope
Give flying enemies a disadvantage with -25% health and -25% damage when they spawn.
Health Potions
Your units automatically heal themselves by 4% each second, ensuring they stay battle-ready.
Ranged Damage
Kickstart the game with +25% more ranged damage for you, your units, and buildings.
Stronger Heroes
Your hero units from the Hero's Quarter gain +40% more health and a +40% damage boost.
Mutators: Adding Spice to the Challenge
Pray to the War Gods
Enemies suffer -20% reduced health and deal -20% less damage. However, your points and XP gain is reduced by -40% upon victory.
Challenge the Turtle God
Enemies gain +75% more health, but your points and XP rewards upon victory are increased by +40%.
Challenge the Tiger God
Enemies deal +75% more damage, while you gain +20% more points and XP upon victory.
Challenge the Snake God
Enemies drop -50% less gold, but you reap +30% more points and XP upon victory.
Challenge the Falcon God
Enemies become +75% faster and chase you for a -60% shorter duration when attacked. In return, you earn +20% more points and XP upon victory.
Challenge the God of Destruction
Buildings receive only +25% of their health points during the morning. Destroyed structures take an additional day to repair, but victory grants you +20% more points and XP.
Challenge the Wasp God
The first three nights spawn +100% more enemies that appear +25% faster. Overcoming this challenge rewards you with +20% more points and XP.
Challenge the God of Death
Allied units remain lifeless during the night, and your revival time is increased by +100%. Victory here boosts your score and XP by +20%.
No Walls Pact
Embrace the challenge of not building any walls, but revel in +10% more points and XP upon victory.
Challenge the Phoenix God
Enemy units regenerate 8% of their health every second, but you gain +30% more points and XP upon victory.
No Towers Pact
Forfeit the ability to construct towers in exchange for +20% more points and XP upon victory.
No Units Pact
Restrict yourself from building any units, but celebrate +40% more points and XP upon victory.
Constructions: Building Your Dominion
Build Hero's Quarter
Select a powerful hero unit to support you in battle and augment your forces.
Upgrade GOLEM
Transform your GOLEM into a sturdy unit, dealing both splash and single-target damage – a formidable frontline asset when accompanied by other units.
Upgrade SUPPORT MAGE
Reinforce your ranks with a Support Mage, capable of healing you and your allies within range and absorbing magical projectiles over a wide radius.
Upgrade FIREWING
Unleash the Firewing, a flying unit with splash damage capabilities against both ground and airborne foes.
Upgrade LIZZARD RIDER
Deploy Lizzard Riders, swift archer units specializing in targeting low-health enemies, flying monsters, and enemy support units. These Lizzards can also perform melee attacks.
Build Archery Range
Choose from a variety of ranged unit types to bolster your forces.
Upgrade LONGBOW ARCHERS
Harness the power of Longbow Archers, boasting an extensive range, but remember, they are vulnerable if not kept at a safe distance.
Upgrade CROSSBOWMEN
Deploy Crossbowmen, who offer lower range but exceptional damage output. They are highly resilient against ranged attacks and excel against other ranged units.
Upgrade HUNTERS
Recruit Hunters, fast and proficient against monsters. They possess decent self-defense capabilities in melee combat but are susceptible to ranged enemies.
Upgrade FIRE ARCHERS
Fire Archers excel in dealing splash damage around their target and possess a bonus against siege engines.
Build Barracks
Choose from a range of melee unit types to bolster your ground forces.
Upgrade KNIGHTS
Train versatile Knights, well-armored against ranged attacks, to form the backbone of your army.
Upgrade SPEARMEN
Employ fast and potent Spearmen, capable of dealing extra damage to swift enemies and slowing them down. They are not as effective against ranged adversaries.
Upgrade FLAILS
Deploy Flails, versatile units capable of simultaneously attacking all enemies within a circular radius.
Upgrade BERSERKS
Command Berserks to target siege units and high-health targets, displaying unwavering dedication, even at the cost of their own lives.
Build Mill
Unlock the option to build fields, increasing your daily income and bolstering your resources.
Upgrade IMPROVED PLOW
Each subsequent upgrade of this mill increases its income further (+1 / Upgrade).
Upgrade EXPLOSIVE TRAP
Rig the mill to explode upon destruction, dealing massive damage in its vicinity. The damage and radius escalate with each upgrade.
Upgrade SCARECROWS
Bestow a free scarecrow on every field under the mill's jurisdiction. These scarecrows are formidable anti-air defenders.
Upgrade WIND SPIRITS
Harness the power of Wind Spirits, which intercept enemy arrows within the mill's range. Higher mill levels block more arrows and reduce damage from ranged attacks.
Upgrade Defense Tower
Select the ultimate form for your defense tower, optimizing its role in your strategy.
Upgrade FORTRESS TOWER
Transform your tower into an armored fortress capable of attacking two enemies simultaneously.
Upgrade BALLISTA
Extend your tower's range and arm it with powerful, slow-firing projectiles. It specializes in taking down siege engines and large enemies.
Upgrade HOT OIL
Convert your tower into a dual-threat weapon, pouring boiling oil onto nearby enemies while firing regular arrows.
Upgrade SUPPORT TOWER
Shift your tower's focus from offense to healing, as it shoots healing orbs at you and your units.
Castle Lv1
Unlock various upgrades for your character and the game's mechanics.
Upgrade ROYAL TRAINING
Boost your character's health by +75% and attack damage output by +75%.
Upgrade BUILDER'S GUILD
Automatically upgrade level 1 houses to level 2 each evening, and enjoy a +50% increase in your character's health.
Upgrade MAGIC ARMOR
Deal damage back to enemies that harm you, while your character's health soars by +150%.
Upgrade ASSASSIN'S TRAINING
Enhance your character's attack damage output by a whopping +100%. If you time your active ability correctly, you can halve its cooldown.
Castle Lv2
Unlock more powerful upgrades and abilities for your character and gameplay.
Upgrade ROYAL MASTERY
Further amplify your character's health by +75% and attack damage output by +75%.
Upgrade COMMANDER
Lead your units effectively, with a 60% movement speed boost and the ability for units to attack while commanded. Your character also gains +30% attack damage.
Upgrade CASTLE-UP
Reduce the upgrade costs of walls and towers by 1 every night, ensuring you maintain a fortified position.
Upgrade GODLY CURSE
Mark a target to receive 50% more damage from all sources, while your character's health grows by +75%.
Armed with this ultimate guide, you are now equipped with the knowledge and strategies needed to dominate the Thronefall. Unleash your inner conqueror, make wise decisions, and ascend the throne with confidence. Remember, your destiny awaits, and the throne is yours for the taking!