Project Bronze Forever Codes:- This is the ultimate game available on Roblox based on a Pokemon theme with rich RPG elements. Players will need to capture plenty of monsters and Pokemons and fight with them to become the undisputed champion in the game. There are different game modes and arenas available for the players. Project Bronze Forever is a very versatile game that provides content equally to PVE players as well as PvP lovers.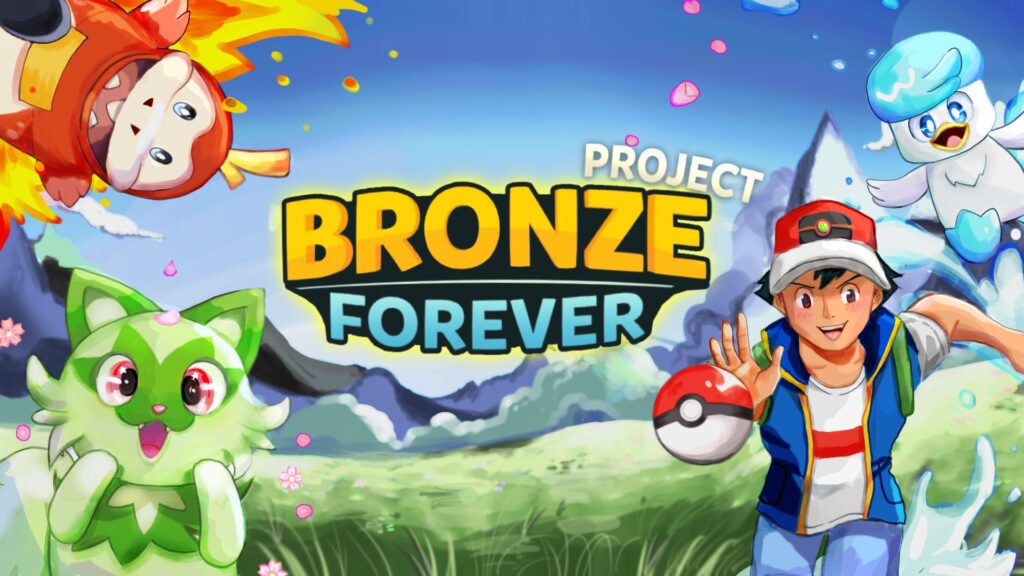 You can progress through the story to capture new, unique and rare monsters and follow and enjoy the story path of the game or become so strong and powerful to challenge real players in the world to become the champion of the world and dominates the different PvP modes.
All Project Bronze Forever Codes
GameBack – Free Rewards (NEW)
1KBoosts – Free Rewards
BrickBronzeForever – Free Rewards
BuyingFixed – Free Rewards
SorryForDownTime – Free Rewards
TanoIsTheBest – Free Rewards
ThankYouTano – Free Rewards
SafariZoneUpdate – Free Rewards
HugeUpdateSoon – Free Rewards
PVPUPDATE – Free Rewards
300KMembers – Free Rewards
Gen9IsCool – Free Rewards
KickBugFixed – Free Rewards
SorryForDelays – Free Rewards
Update1 – Free Rewards
UPLOAD-3 – Free Rewards
Tanoshii – Free Rewards
bruh – 200 BP and cheaper shop items
HappyNewYear2023 – 200 BP and cheaper shop items
Darkie – Free Rewards
CoolCode – Free Rewards
FirebaseSucks – Free Rewards
UPLOAD-2 – 200 BP and cheaper shop items
HappyChristmas – 200 BP and cheaper shop items
UPLOAD-1 – 200 BP and lower cost shop items
DATAWIPE – 200 BP and lower cost shop items
SpeedRunner – Free Rewards
ROLLBACKOCTOBER – Free Rewards
HappyHunting – Free Rewards
TheChild – Free Rewards
THANKSFAITHFUL – Free Pokemon
ZEKROM – Free Rewards
RIPQUEEN – shiny nidoqueen, nidoking, slowking or seaking
AUGUSTROLLBACK2022 – Free Rewards
ROLLBACKJULY – Free Rewards
How to Redeem Project Bronze Forever Codes
To redeem codes in Project Bronze Forever Codes you will just need to follow these steps:
Step 1: Open up   Project Bronze Forever  Game.
Step 2: Click on the side of the screen
Step 3: Click on GIFT CODE
Step 4: Enter it into the "Enter Code" text box
Step 5: Hit the Enter key to get your reward
We have listed all the latest and updated  Project Bronze Forever Codes in the above list, Kindly note these codes do not stay alive forever and expired after some time because these are only available for a limited time.
Please let us know if you get any new working code from an official source. So we can share them with our users too.
Follow us For Informative Blogs about Games, Technology, Superstitions, Dreams, Digital Marketing, and many more. Share this article on social media if you found this helpful.