In the world of digital football, Konami has once again brought forth a new season of excitement with eFootball 2024 Mobile, their latest football simulator title. This update boasts improved graphics, fresh player card designs, and a host of other enhancements that have left the gaming community buzzing with anticipation. As seasoned gamers and newcomers alike prepare to take the virtual pitch, one question looms large: What is the best formation to conquer eFootball 2024 Mobile? In this comprehensive guide, we delve into the intricacies of formations and aim to help you find the perfect tactical setup for your unique playstyle.
The Evolution of Team Playstyle
In eFootball 2024 Mobile, significant changes have shaken up the traditional dynamics of team playstyle. No longer bound by rigid restrictions, every player can now seamlessly switch teams. With this newfound flexibility, the spotlight inevitably turns towards formations as a key determinant of success on the virtual field.
Unveiling the Top Formations
Here, we present an in-depth analysis of the top five formations in eFootball 2024 Mobile, along with strategic tips to maximize their effectiveness:
1. The Dynamic 4-3-3 Formation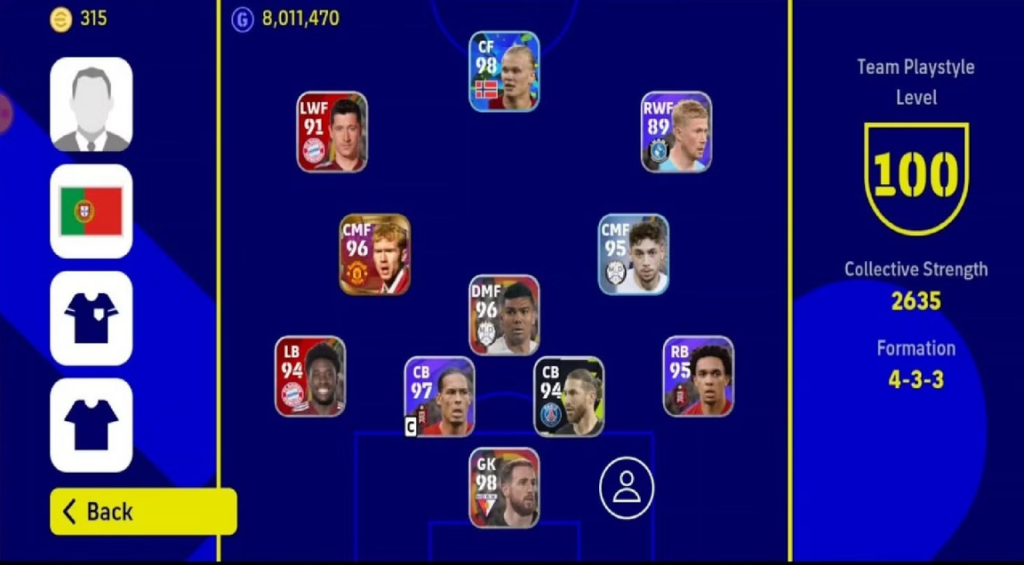 4-3-3 stands tall as the most favored formation among eFootball 2024 Mobile gamers. This offensive powerhouse sacrifices midfield strength to bolster the attack, keeping the opposition team perpetually on their toes. For those who prefer a more balanced approach, consider the 4-2-3-1 formation, which strikes a harmony between midfield control and attacking prowess.
Key Tips:
Assemble the finest Defensive Midfielders (DMFs) and Central Midfielders (CMFs) to craft a formidable midfield trio.
Be cautious of the player combinations in your midfield – a perfect trifecta of defensive, creative, and box-to-box midfielders is the recipe for success.
Keep cross-specialist Left Midfielders (LMFs) and Right Midfielders (RMFs) on the bench to inject unpredictability into your gameplay.
2. The Aggressive 3-4-3 Formation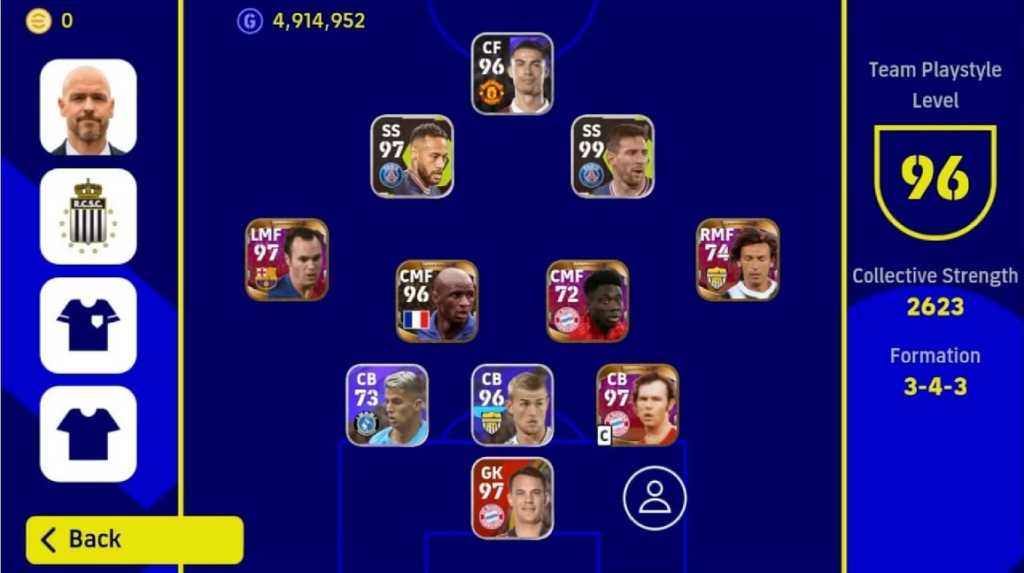 For those unwilling to compromise on midfield dominance, the 3-4-3 formation is a formidable choice. It replaces a defender with an attacker, providing a relentless offensive front. However, mastery of this formation requires exceptional skills and confidence in gameplay.
Key Tips:
Deploy your three best Central Defenders (CBs) to maintain a solid defensive line.
Consider using two central defenders and a ball-playing defender for dynamic play from the back.
Utilize your swiftest fullbacks as wide midfielders to support both attack and defense.
3. The Defensive 5-3-2 Formation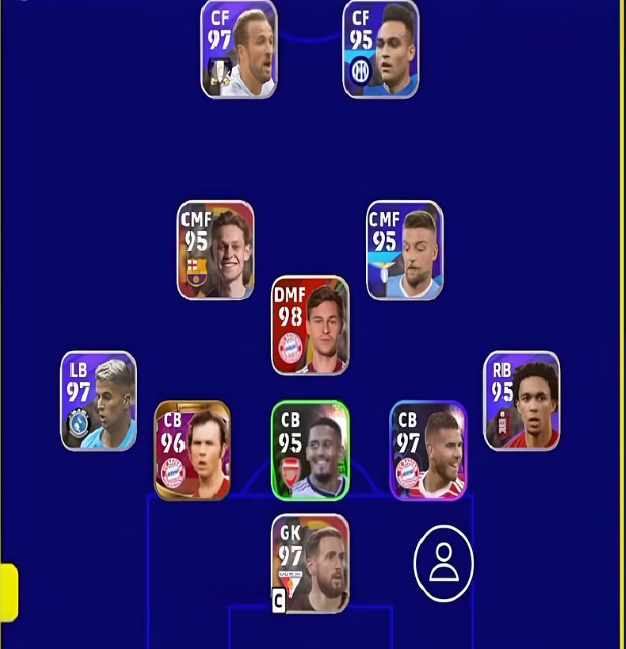 Ideal for Quick Counters or Long Ball strategies, the 5-3-2 formation offers unmatched defensive stability. With five defenders at the back, it frees up central midfielders and forwards for creative freedom. A slight variation, the 5-4-1 formation, enhances midfield stability.
Key Tips:
Appoint a fast Center Forward (CF) to exploit opponents' defensive lines.
Ensure your CF can outpace defenders to create one-on-one scoring opportunities.
4. The Versatile 4-3-1-2 Formation
A unique formation known by many names, including the classic 4-4-2 Diamond, this setup is ideal for those who possess a shadow striker and an Attacking Midfielder (AMF). It enables quick one-twos and intricate plays, making it a haven for creative players.
Key Tips:
Employ a standard four-man defense with a three-man midfield and an advanced forward line.
Encourage your AMF to provide through balls for your CF and SS to capitalize on scoring opportunities.
5. The Reliable 4-4-2 Formation
The timeless 4-4-2 formation is a staple in eFootball 2024 Mobile. Offering a well-balanced four-man defense, two Central Midfielders (CMFs), and two wide midfielders, it excels in possession-based gameplay.
Key Tips:
Utilize wingers in the Left Midfielder (LMF) and Right Midfielder (RMF) positions for added versatility.
These wide midfielders can provide defensive support or aid the attack, offering tactical flexibility.
Conclusion
Selecting the best formation in eFootball 2024 Mobile hinges not only on your playstyle but also on the caliber of players in each position. Therefore, choose your lineup with precision, keeping in mind the unique strengths of your chosen formation. As the virtual season unfolds, may your tactical prowess lead you to victory on the digital pitch.