In the ever-evolving world of gaming, miHoYo, the brilliant minds behind renowned titles like Genshin Impact and Honkai: Star Rail, are set to unleash their next gaming masterpiece upon the world. Enter Zenless Zone Zero, an action-packed urban fantasy RPG that plunges players into a post-apocalyptic futuristic realm known as New Eridu. This highly anticipated game is bound to push the boundaries of action-oriented gameplay, leaving players eager to dive into its intriguing world. However, one burning question lingers among gaming enthusiasts: Is Zenless Zone Zero free to play?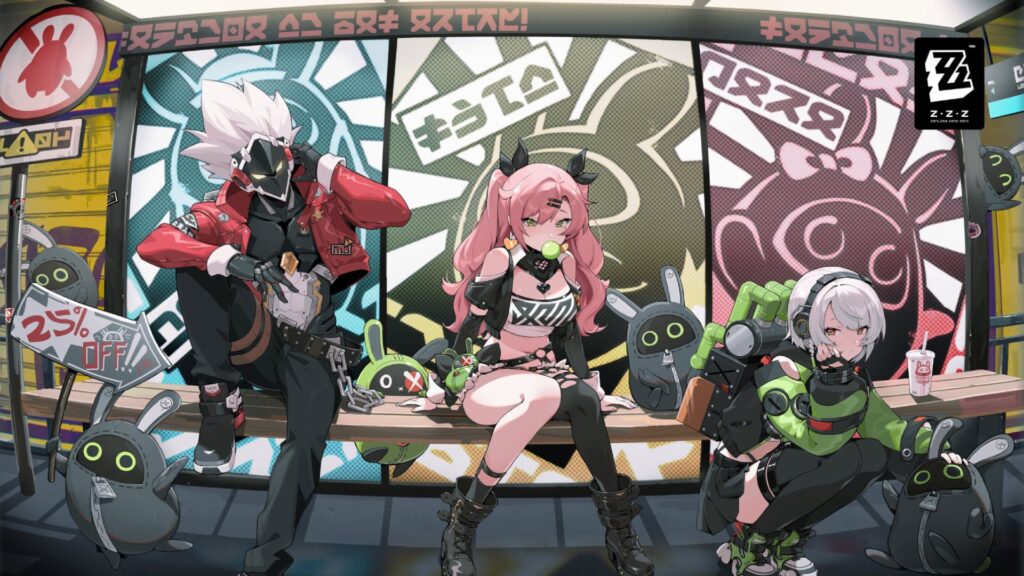 Zenless Zone Zero: The Free-to-Play Marvel
In a world where gamers are constantly on the lookout for exceptional gaming experiences that won't break the bank, Zenless Zone Zero stands tall as a beacon of hope. The answer to the pressing question is crystal clear: Yes, Zenless Zone Zero will be free to play upon its release. This means that avid gamers can get their hands on the game without having to part ways with their hard-earned cash.
However, there's a twist in the tale. While Zenless Zone Zero is free to download and play, miHoYo is poised to introduce microtransactions into the mix. These microtransactions will allow players to acquire premium currency, which can enhance their gaming experience. Gamers familiar with titles like Genshin Impact and Honkai Star Rail will recognize the dynamics at play here. Zenless Zone Zero is likely to feature a premium battle pass and a stamina system, which can be expedited by using premium currency. This strategic approach allows players to tailor their in-game experience according to their preferences, striking a balance between accessibility and personalization.
Zenless Zone Zero Release Date: What Lies Ahead
While the question of whether Zenless Zone Zero is free to play has been conclusively answered, we're still in the dark about one crucial detail – its official release date for the mobile version. Gamers worldwide are waiting in eager anticipation for this impending gaming sensation. Although the exact release date remains elusive, we're likely to witness the game's launch within the next few weeks, or at the very latest, by the end of 2023.
In the interim, miHoYo has taken the initiative to conduct closed beta tests for a select group of users in specific regions. If you missed the initial registration period, there's no need to fret. miHoYo will likely reopen sign-ups on their official website, giving you another shot at becoming a part of the early gaming elite.
Mobile Requirements
For Android users eager to embrace the full immersive experience of Zenless Zone Zero, you should ensure your device meets certain criteria. At the very least, your device should have 4GB of RAM and 6GB of free storage to smoothly run the game. However, if you're yearning for an unadulterated dive into the world of Zenless Zone Zero, you should aim for a device that surpasses these basic specifications, ensuring an unrivaled gaming experience.
Conclusion: Your Journey Into Zenless Zone Zero
As we delve into the enigmatic world of Zenless Zone Zero, one thing is abundantly clear: it's a free-to-play RPG that promises an unforgettable gaming experience. miHoYo, the masterminds behind this highly anticipated game, are committed to delivering a gaming adventure that seamlessly blends accessibility and personalization. While microtransactions offer a pathway to enhance your in-game journey, they don't impede your ability to experience the core game without spending a dime.
The release date may still be shrouded in mystery, but it's safe to say that the gaming community's excitement for Zenless Zone Zero is at an all-time high. Stay tuned, as we will continue to update you with the latest insights, guides, and news on Zenless Zone Zero, ensuring you're well-prepared for your journey into this post-apocalyptic, futuristic realm.