If you are looking for a guide to learning how to get Textile Patch in Smalland Survive the Wilds, Then You have to come to the right place as we are going to explain how to obtain Textile Patch in Smalland Survive the Wilds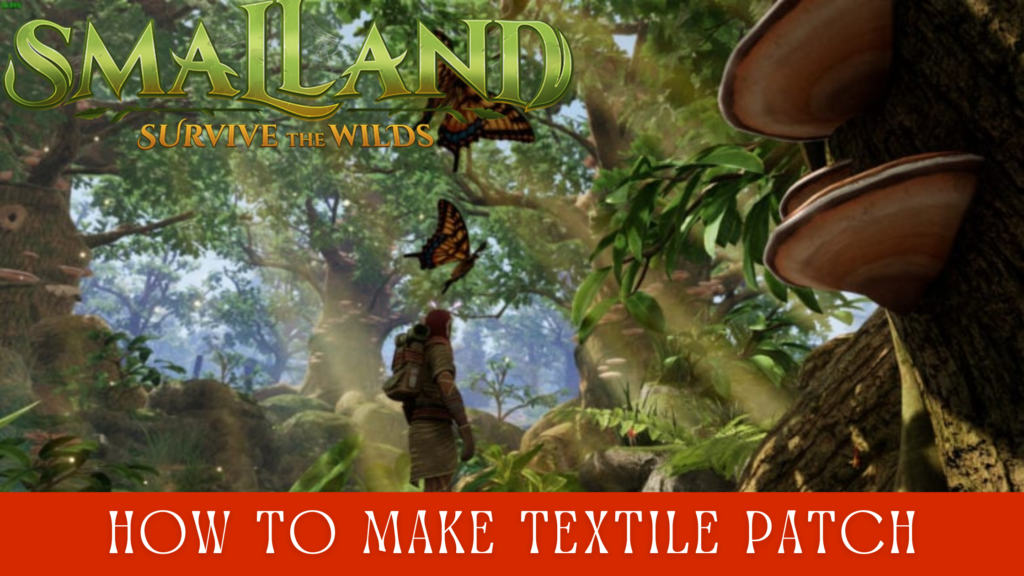 In Smalland: Survive the Wild, a survival game that shrinks players down to a tiny size, Where you encounter similar size animals like Ants, Bugs, Geckos, etc. Players can explore different areas, such as forests, swamps, and ruins filled up with dangerous animals and natural calamities. During exploration, players must be cautious of their surroundings and gather various materials, such as resins, wood, fibre etc. This guide provides information on acquiring Textile Patch in Smalland: Survive the Wild.
How to Get Textile Patch in Smalland Survive the Wild

To create a Textile Patch, players will require 4 units of Fiber, which can be easily obtainable from overworld sources. You need to grab the required tool with you to chop down most plants and trees to get the desired material instantly. You will also need 1 SILK, if you don't know how to get the SILK in smalland then we have a dedicated guide on SILK where we have covered everything in detail.
And most importantly, you need to Loom and Spindle to craft a TEXTILE PATCH. You can get all information about Loom and Spindle in our crafting guide for it here. Still, I will explain the proper working and impact of the Loom and Spindle in the crafting system of the smalland.
Loom & Spindle is the primary tool (workshop) required to craft Silk Thread, Fiber String, and Textile Patches. We have already discussed the workshop in our previous posts plenty of times. if you wish to create LOOM & SPINDLE Workshop then you need 10 Resin, 10 Silk, 2 Fiber, and 7 Refined wood. You can easily obtain resin, Fiber and wood from plants and trees without any hassle and for SILK you need to destroy Spider Cocoons in the cave. Read More about Silk farming Locations
Textile Patch Crafting Recipe
To craft the Textile Patch, you will need:
| Ingredient | How to Get Ingredient |
| --- | --- |
| 4x Fiber | Chop down small plants, saplings, trees |
| 1x Silk | Destroy spider cocoons |
Once you have built the Loom & Spindle with the help of our dedicated guide.
Place Loom & Spindle
Interact with it to see the available recipes
The Third recipe will be Textile Patch. (Refer to the above image)
You can see Textile Patch requires 1 Silk and 4 Fiber.
Go ahead & Craft it
As we know, Smalland Survive the Wilds is a true survival game. if you manage to make more equipment and item that will allow you to perform more crafting tasks. Crafting is one of the most crucial aspects of Smalland Survive the Wilds as it provides you with more sources, abilities, buffs, and items you need to survive.
That's all about How to Make a Textile Patch in Smalland Survive the Wilds. If you like this guide you can check out our other guides on Smalland Survive the Wilds as well.